If you are a lipstick lover in Vietnam, you must be really familiar with this name " Changmakeup" . The pretty youtuber at first was famous for her interesting lipstick swatch videos on the internet but now she has become one of the most influenced young people in Vietnam and has her own lipstick brand. After the first treatment session at Renewme in July, Changmakeup can see clearly the positive changes on her skin so she decided to come back to do the second session in Seoul. Let's find out her story now!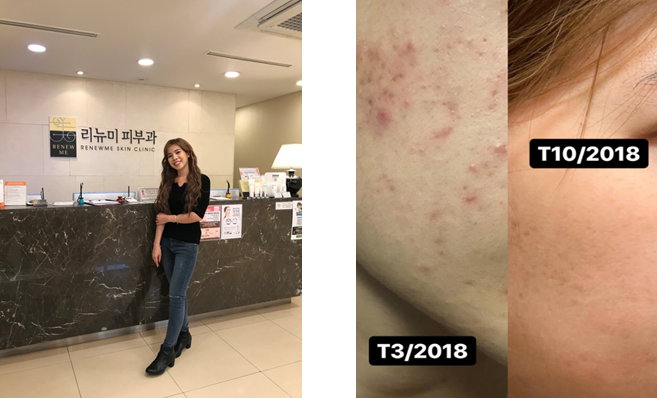 This is the second time I visited Renewme Skin Clinic at Jamsil, Seoul. After the first treatment, I can feel the improvement of skin surface, especially depressed scars mostly disappeared, my skin has become smoother and acne marks decreased remarkably. This time, I was again welcomed by really nice interpreter staff ( fluent in Vietnamese and English) to make sure I have no problems when having consultation appointment with doctor or while taking treatment.  
///Consultation///
First of all, I cleaned my face and removed all my makeup then doctor Ha checked my skin condition and recommended that I should take the three treatment like the first time I did: Excel V. DNA Derma Rejuvenation and PRP Hydrolifting.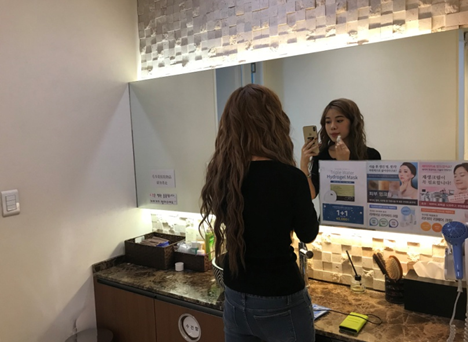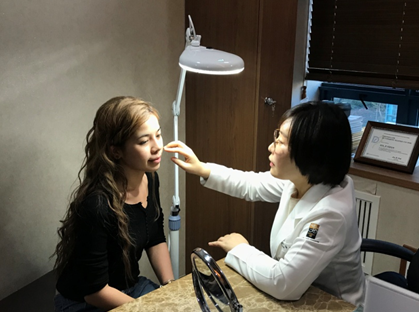 ///Excel V/// 
 After applying numbing cream for 30 minutes, I came to the therapy room and started with Excel V immediately. This is a laser treatment for skin pigmentation such as: freckles, age spots, ance marks,… and increase skin elasticity. I didn't feel painfull at this stage and Excel V treatment lasted for 10-15 minutes. I had to cover my eyes while taking treatment so only after I checked all the photos and videos , I could see the green light and I think it is quite interesting.
​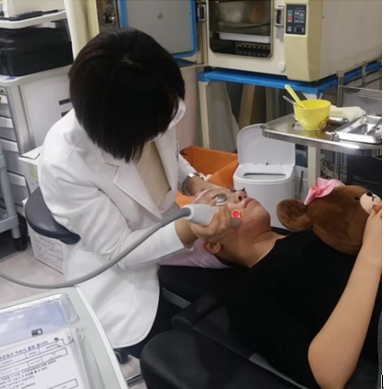 ///DNA Derma Rejuvenation// 
Next is anesthesia , Doctor Ha kept asking me continuously whether I was painful or not after every injection. For me, this step was really painful. I could feel the needle and anaesthetic into my skin. Then doctor Ha carried out DNA Derma Rejuvenation treatment – the step I feel the most effective for my stuborn depressed scars. The technique use high-frequency needle INNO PLUS to inject CO2 bubbles and DNA,HA essence into depressed scars area to regenerate collagen, help skin recover and become smoother.
​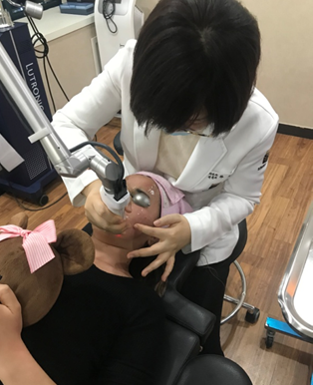 ///PRP HYDOLIFTING/// 

With PRP Hydrolifting, I had to hugged the teddy bear( the staff gave me )really hard because it was very painful. This technique injects directly your own blood and acid hyaluronic into deep layer of skin to provide moisture immediately for skin. Because I already knew the amazing effect of this treatment after my first session in July so after every injection I just told myself "My skin will be better! My skin will be better" to keep up with the pain and get over it. The whole session lasted for 15 minutes. When doctor said "this session is over" I felt relieved and realized my face had swollen a lot. Because the treatment course is the same , I wasn't surprised seeing my swelling cheeks. Swelling and redness only last for 5-7 days and then your face will be back to normal.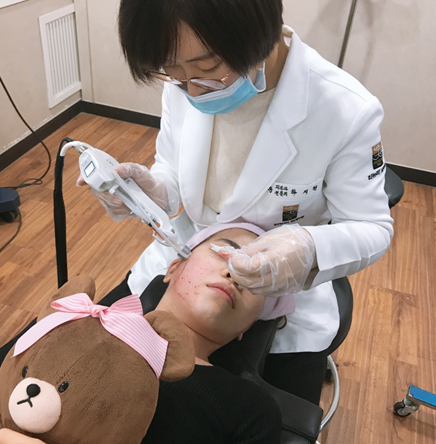 ///AFTER TREATMENT/// 
The last step is Velvet Mask to smooth your skin after laser treament. At this stage, I felt really comfortable, my face was covered by cooling mask and I fell asleep for a few minutes. Only until the staff waked me up, I realized the session ended.
​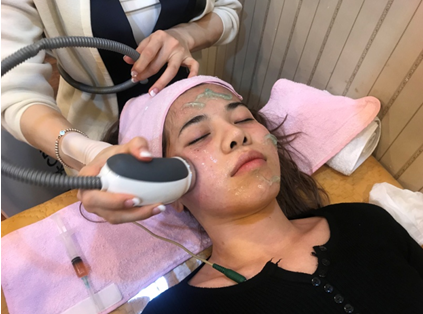 Thank you Renewme Skin Clinic so much for your wonderful service this second time!!! The staff supported me a lot during the treatment so that I could get through it well without any problems.Now I am waiting to see the dramatic improvement on my skin !
If you are interested in treatment she had above, please contact us via messenger below​.
Line: skin0075
kakaotalk: renewmeskin
wechat:rnmeskin
whatsapp: 82-10-8204-0075